The global dietary supplements market has been growing for more than 10 years, with revenues expected to reach €250 billion in 2024 [1]. Consumers, now better informed following the heightened risk of pandemics, are increasingly preferring a preventive approach over a curative one. Concerned about their health and well-being, 49% are willing to spend more on dietary supplements [2].
Spotlight on the three major nutraceutical markets
Asia dominating the market
The Asian dietary supplements market size was valued at approximately $95.5 billion in 2020 [3]. China and Japan account for one third of the global market, with revenues estimated respectively at €16.3 billion and €7.27 billion in 2023 [4].
In China, 36% of dietary supplements are retailed through direct sales, 30% through physical sales and 34% through e-commerce [5]. Whereas in Japan, 39% are sold in pharmacies, 31% in supermarkets and 24% in specialty stores [5].
In the case of pharmacy sales, the health benefits most sought after in China are vitality (51.8%), joint care (15.9%) and digestion (13%)[4]. In Japan, general health (a generic category where multivitamins and vitality products are likely mixed) represents 24.5% and beauty 22.2%4. The country is also the birthplace of nutricosmetics.
A higlhy concentrated European market
In 2022, the European dietary supplements market reached a value of €30 billion [7].
Sales are very concentrated, with almost half taking place in Italy and Germany and still growing: Italy is up 10% and Germany +7% (compared to 2021)[3]. The market is also very dynamic in Eastern European countries, especially Poland, which has been the fourth largest European consumer in terms of revenues since 2021[3].
France is third on the podium with €2.6 billion in revenues in 2022, a 3% increase compared to 2021[3].
French dietary supplements are mainly sold in pharmacies and drugstores (58% of products). This retail channel is the clear favorite across the rest of Europe also. The most sought-after health benefits in France include vitality and immunity (22.2% of products sold in pharmacies, drugstores and online), stress, sleep (16.2%) and digestion (15.8%) [3].
A constantly growing American market
Representing $16.3 billion in 2020, the U.S. dietary supplement market is growing rapidly. It is expected to reach $18.5 billion by 2025[4].
Among the various health benefits on offer, general health represents 18.2% of dietary supplement sales, digestion 15.7% and immunity 14.9%[4].
As for the retail channels, 43% of U.S. consumers buy supplements at hypermarkets, while 37% buy them at pharmacies [8].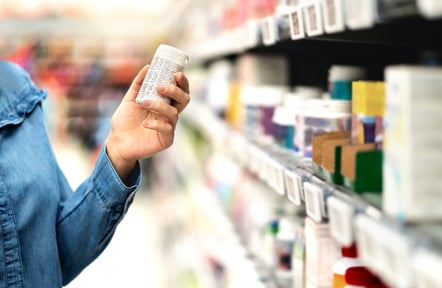 Health : consumer issues and expectations
Healthcare and consumer trends
Consumers are seeking to better protect their health through dietary supplements. Around the world, 1 in 4 people consume such supplements every day [2].
Consumers are largely focused on three main health benefits: 66% wish to protect their immune system, 57% want more energy and 54% are interested in cognitive and mental health [9].
Cross-cutting trends and consumer expectations
Today, the natural origin of products is a key consumer concern. Ingredients are becoming more diverse and technical due to consumers demanding more from manufacturers with regard to the efficacy of the supplements they buy: they expect more and more clinical evidence or use tests to reassure them before purchasing.
In an effort to make healthcare more enjoyable, nutraceuticals has "foodified" supplements, thus leading to a rise in functional foods. For example, the use of gummies grew by 131% between 2020 and 2021[10]. Functional foods and beverages are also on the rise in France, with 34% of consumers reporting they consume more products offering immunity benefits since 2020 [11].
Armor Protéines, expert in nutritional solutions with lactoferrin for women's health
Armor Protéines, expert in the manufacture and marketing of high-quality dairy ingredients, supports dietary supplement brands in the development of their products.
Lactoferrin, Armor Protéines' flagship bioactive ingredient, is a key component of the ArmorFerrin©, ArmorRestore© , ArmorRelieve©and ArmorRest© dairy bioactive complexes. By combining bioactive dairy proteins and minerals, the complexes provide various health benefits: immunity, vitality, well-being, and bone health. Armor Protéines has also developed dietary supplement concepts based on these dairy bioactive complexes. These concepts are designed to support women and limit discomfort during their menstrual cycle and the postpartum period.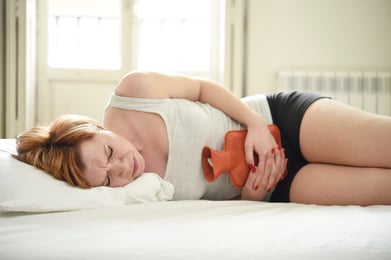 Bibliography
[1] Actifs no. 67, Marché mondial : bientôt 250 Milliards € ?, 2019 (according to Grand View Research Inc)
[2] FMCG Gurus – Exploring the Impact of Nutritional Supplements, 2020
[3] Euromonitor International, Vitamins and Dietary Supplements in Asia Pacific, October 2021
[4] Euromonitor, 2020
[5] Daxue Consulting, 2020
[6] IQVIA, 2020
[7] Synadiet, Le marché des compléments alimentaires, 2022
[8] Council for Responsible Nutrition Report, 2020
[9] FMGG Gurus, Assessing the Importance of Cognitive Health, 2021
[10] Actif, Guide AZ des ingrédients marché, 2022
[11] AgroMédia, Vittel part à la conquête des boissons fonctionnelles, 2022