Rich in protein, a great source of calcium and available in a huge variety of different textures, fresh cheese is appealing to a growing number of consumers looking for lightness and new experiences. In this article, we explore the breadth of different fresh cheese options, along with manufacturing issues and solutions for dairy industry professionals.
What is fresh cheese?
Definition of fresh cheese
The term "fresh cheese" is used in contrast to "mature cheeses", which age over time. Fresh cheese is only strained to remove its whey. It can be made from cow, sheep or goat milk, and comes in skimmed or semi-skimmed versions, and varieties that are full-fat or with added cream.
The manufacturing process involves three successive steps:
First, it is curdled via lactic fermentation and/or rennet is added. The result is curd, a solid part of the milk that appears in the form of lumps in the whey.
Next, the curds are strained or pressed to remove the whey, resulting in fresh cheese.
Finally, the cheese is moulded, flavoured or salted to give it its own unique identity.
Nutritionally speaking, fresh cheese contains high-quality animal proteins packed full of amino acids. As a source of calcium and phosphorus, it is particularly recommended for children, teenagers and the elderly. It is less rich and lower in fat than mature cheeses, because it contains 70 to 80% water. Yet these high moisture levels make fresh cheeses fragile: they have a short shelf life and should be eaten without delay.
The history of fresh cheese
Our distant ancestors had already mastered the art of fresh cheese, which allowed them to preserve and enjoy milk over several days. In the past, fresh cheese looked like cream cheese. Today, the term "fresh cheese" is more often used to refer to a silky, spreadable cheese.
Fresh cheese types and textures around the world
The fresh cheese family includes petits suisses, soft white cheese, cream cheese, savoury chilled cheeses and flavoured spreads, ricotta, mascarpone, labneh, cottage cheese, cream-enriched cheese and quark, to name but a few.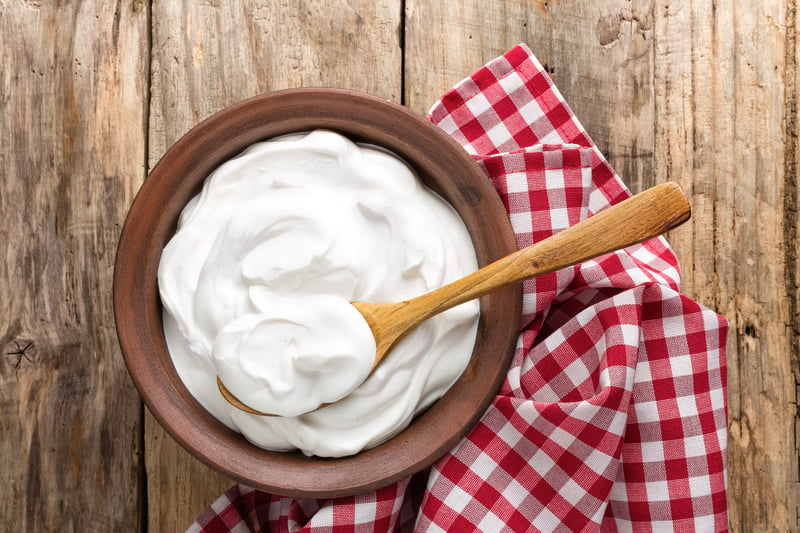 Each of them is a fine balance of a specific type of milk and its nutritional profile, as well as a particular kind of ferment and rennet, a manufacturing process and recipe. Because of this, fresh cheese textures vary widely. They can be supple, frothy, silky, crumbly, creamy, firm or spreadable. Dairy industry professionals around the world are working tirelessly to develop new kinds of fresh cheeses to treat consumers looking for new flavours and experiences to something different.
Fresh cheese manufacturing processes
How adjusting the texture of fresh cheese?
Cheese makers tweak several different parameters to adjust their products' textures.
During the coagulation stage, the choice of acidifying agent is crucial. Acidity levels determine how large the curd pieces will be.The type of lactic ferment culture used is also essential in creating each fresh cheese's specific texture and feel. The fermentation process is responsible for achieving a particular level of acidity and can span five to nine hours.
During straining, the volume of residual whey left over can also impact on texture. Some fresh cheeses still contain a lot of whey, which makes them meltingly soft and silky, while cheeses that have been more intensively strained will be firmer.
Finally, the way in which the curds are processed is another factor that affects texture. The curds can be used as they are, which results in cottage cheese. They can be beaten for a smoother, creamier effect, resulting in a texture akin to soft white cheese. Adding cream will give a product that feels more like a "petit suisse". The curds can be soaked in brine, as is the case for feta, or plunged into boiling water, which is how mozzarella is made.
Issues surrounding straining
After the coagulation phase comes straining. At this stage, the curds are cooled in moulds, in fabric or muslin bags. This helps ease the whey out of the curds and reduces the fresh cheese's moisture levels. Next, the strained cheese is stored at 16°C to 18°C for a relatively long time ranging from 8 to 24 hours, as is the case for feta. This storage time is a nuisance for industrial cheese makers, as it calls for significant refrigeration capacities used over a period that can sometimes extend to several days. This poses a real issue for productivity and yield.
In order to reduce whey straining times, the cheese-making industry developed mechanical separators with centrifuges, and membrane processes such as ultra filtration. Yet these processes yield changeable results, as is the case with membranes, a process that is temperature- and pressure-sensitive, and can vary depending on the level of clogging.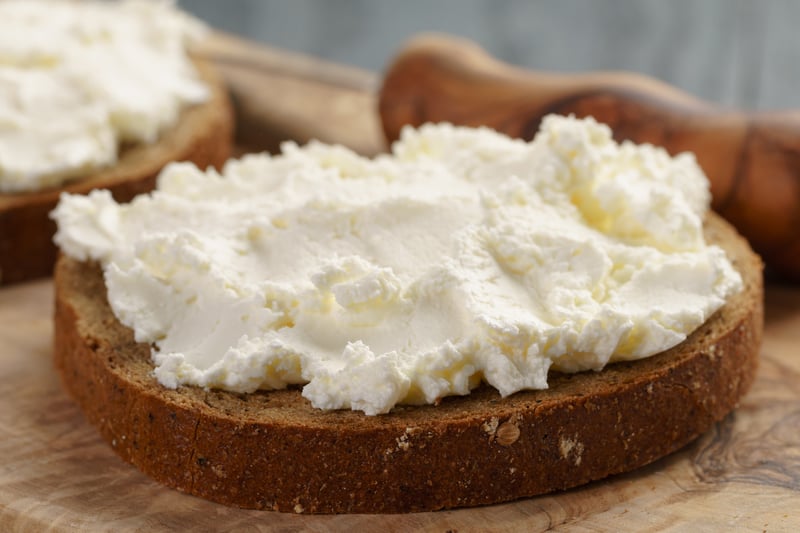 Armor Protéines' solutions for fresh cheese manufacturing
Armor Protéines offers innovative solutions for its clients. The company supports dairy industry professionals in creating products like feta, white cheese, cream cheese and labneh, resolving issues related to straining whey. The goal throughout this technical solution is to no longer seek to eliminate whey, preserving all the milk used in its entirety, in order to yield a whole cheese product.
Armor Protéines' expertise provides dairy industry professionals with:
Whole cheese products
A means of eliminating the straining stage:
- No separating equipment needed
- No storage area for straining needed
- Savings on production times
A process adapted to each client's constraints:
- Production from liquid or powdered milk
- Acidification via fermentation, and/or the use of rennet
- A simplified manufacturing process that requires using a mixer/blender and a homogenizer.
Solutions for a broad range of different textures, from spreads (soft fresh cheeses) to more compact products (firm fresh cheeses).
A technical support team devoted to assisting professionals throughout the process.
A 100% dairy Armor Protéines ingredient, with no additives
This means fresh cheeses have a double advantage: thanks to their wide variety of different textures, they meet the needs of consumers seeking lightness and new experiences, while ensuring excellent yield for dairy industry professionals.
Sources
https://www.tarifdouanier.eu/info/abreviations/5479
https://www.cerin.org/questions-aux-dieteticiens/quest-quun-fromage-frais/
http://fermedesqueuwys.be/un-peu-dhistoire-sur-le-fromage-frais/
https://www.produits-laitiers.com/question-pas-bete-pourquoi-les-fromages-frais-nont-ils-pas-tous-la-meme-texture/
http://www.ikonet.com/fr/ledictionnairevisuel/static/qc/classification_fromage