Our client Emma Gómez Balleste, Dairy Sales Manager at Ferrer Alimentación comes back on the partnership with Armor Protéines and how they have built a long-term relationship for more than 50 years.
Since when are you a client Armor ProteinES?
"We are not exactly client but distributor, the relationship is more deep. ARMOR PROTEINES is a big partner for 45 years. It is an important relationship for obvious business reasons but also for people. We consider ARMOR PROTEINES as partners.
How did you know Armor ProteinES?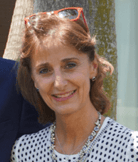 "Our common story with ARMOR PROTEINES started more than 50 years ago, but In 2007-2008, our owner decided to focus our effort in dairy business. We organized our products in business units. Dairy market is a volatile and dynamic market we should target. I got new challenge and responsibilities, and I chose specifically ARMOR PROTEINES to work on this new market. I was lucky to meet Sébastien Guérin, ARMOR PROTEINES sales director, and we are still working together."
Why trust us?
"First, of course the most important thing is that Savencia, the group to which ARMOR PROTEINES belongs, and Ferrer, are sharing completely aligned strategies and business models.
Moreover, we trust ARMOR PROTEINES because of our shared values and how people work. ARMOR PROTEINES' team shares a high knowledge in dairy ingredients. We both have strong requirements in terms of sustainability and quality. Our relationship is a day by day agreement.
For example, in our market, distributors and suppliers relationship can work with a short terms vision, but this is not the case for ARMOR PROTEINES and us. We are working with pragmatism and transparency. Our market goals and strategy are shared. We do everything with an open mentality. We both adapt our resources and strategy to be aligned. If something needs to be improved, we work together on the improvement. ARMOR PROTEINES' teams always do their best to adapt to the markets we need to target.
We don't work as traders, but as partners. This is a long term relationship."
Which Armor ProteinES products do you buy? For what uses?
"Ferrer is buying all the references that ARMOR PROTEINES (from the 5 factories) deliver to their customers and distributors. As soon as they launch a new product, we create the support to sell it. We are buying from them the whole portfolio: in food industry (bakery, sport, meat, dairy, chocolat…), animal feed etc."
How would you describe our partnership?
"In a few words: partner, big cooperation, same goals. Our main market is the Iberian market. We are responsible to use the ARMOR PROTEINES products to target this Iberian market. It is a sustainable business for long term."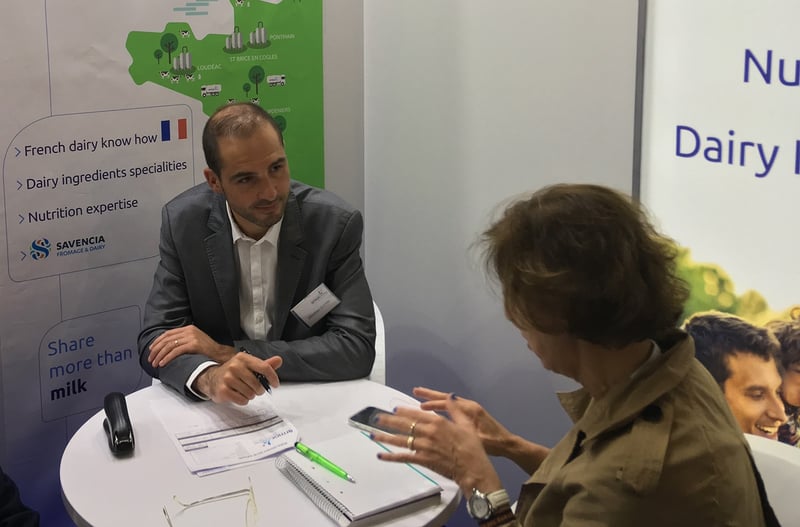 Emma and Sébastien during the Vitafoods exhibition in Geneva, May 2019
What do you like most about Armor ProteinES?
"Their knowledge first. Then, the relationship is completely open. We share our vision and advices about how to approach a market. We regularly keep in touch, with Sébastien about the sales and market questions, but also with Chloé or Céline (R&D department), to talk about technical questions, customer services etc. There is a full team working for us, with their own specialities!"