Every day, an increasing number of consumers join the locavore movement; now the big brands are signing up! The locavore (or local food) movement encourages the consumption of local seasonal products. Its objective is to increase the quality of our food, improve our health and create a positive social and environmental impact.
A return to local seasonal products
160 km!
According to the local food movement, this is the furthest distance that food should travel to reach your plate. The concept, which promotes sustainable consumption and seasonal local food, first arrived in the United States in 2005 during a period of rapid globalisation and at a time when health crises had caused mistrust in the food chain.
Just a fad?
The locavore movement may be a new trend, but it also goes back a long way. In fact, the tradition food consumption model was to eat local. This was common before the onset of globalisation, pollution from the global goods trade and the development of intensive agriculture and agrochemicals. Previously, consumers would eat food from their garden, local producers and village markets. But consumers soon woke up to the madness and took action by purchasing local, activist products. There is every reason to believe that the locavore movement will continue to develop. In 2014, journalist Benjamin Carle took up the challenge to live 100% French for a year. His main issue was stocking up on French products when surrounded by competitive global equivalents. But these days, thanks to consumer demand, there are many more local products on the market.
Why go local?
It's not just about the distance…
There's more to the locavore movement than fewer food miles. It also aims to develop local trade by creating "short food circuits" between producers and consumers. In these new trading partnerships, they can build relationships and develop mutual trust. Producers can operate with decent margins and earn a worthwhile living from their work. With intermediaries out of the picture, consumers can buy better-quality products that are really fresh for the same price.
The local food movement encourages the consumption of seasonal products. Fruit and vegetables are harvested when they are fully ripe, full of vitamins and have a smaller carbon footprint. In contrast to globalist hyperconsumerism, the locavore movement follows a model of viable, sustainable consumption. In addition, the consumption of local seasonal products is good for both personal health and the health of the environment.
The right to examine quality more closely
A locavore is highly likely to visit a supplier to see how their products are made. The proximity of suppliers makes it possible to check the accuracy of claims on packaging and displays. The locavore movement focuses on high-quality food and drink as well as consumer knowledge of exact product ingredients, the production process and manufacturing conditions.
How do you become a good locavore?
Grab your glasses and trainers! You'll need them when you head out to find producers who sell good local seasonal products either in situ or at markets. With your glasses on, you can attempt to decipher labels on your favourite products and see where they and the original ingredients come from.
Have you heard of AMAPs? AMAPs (Associations pour le Maintien de l'Agriculture Paysanne) are groups of consumers and producers. They all agree to buy seasonal products through a membership system. This is a win-win situation for everyone: a decent regular income for producers, whose products are sold in advance, and realistic consumer prices for very fresh products.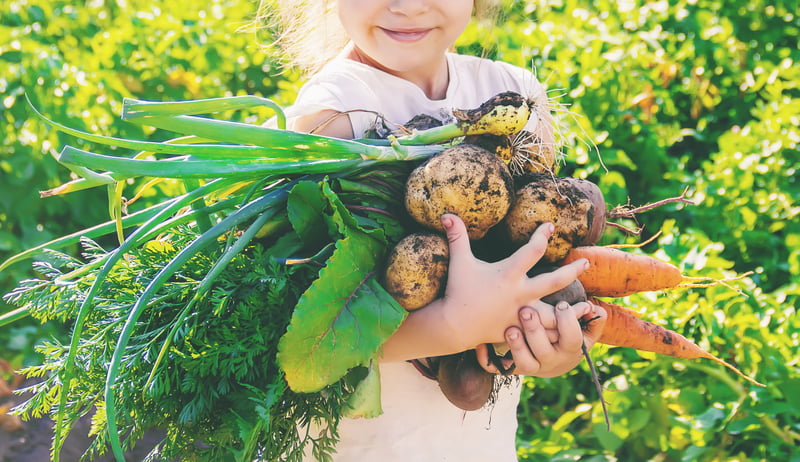 You can be a locavore 2.0! The Internet has led to the emergence of numerous initiatives promoting and simplifying the consumption of local seasonal products while doing away with intermediaries. A few of the best-known examples are: "La Ruche qui dit Oui", a web platform that puts local producers in touch with consumers, the "Too Good to Go" app, which helps consumers purchase baskets of local products with short sell-by dates, "le Panier du Potager", a contact platform for locavores, and "Mon potager.com", which helps city-dwellers buy fruit and vegetables straight from the grower.
What does this mean for brands?
They are establishing a presence in the local, regional and "made in France" markets
Lots of brands and chains have positioned products in the local, regional and "made in France" markets. You can now wear French underwear and jeans, eat Breton toffee and French chocolate.
Other brands are promoting specific regions. For example, Saint James is a brand named after a Normandy village that has been producing quality clothing from salt marsh sheep wool since 1850. Coq Tocqué is another example of a brand promoting a specific region as it makes 100% Normandy cider and apple juice.
Some brands take it even further, aligning local production and supply with their sustainability and CSR policies. This is true of Chez ce cher Serge, which has had a major impact on the delicatessen sector. The brand's "made in France" ranges have a reduced "on pack" environmental impact, as the company chooses raw materials and suppliers are located close to where the food is processed. The wheat field and miller are only 60km from the kitchens.
Individual regions are also riding the wave of the locavore movement. Alsace launched its own "Savourez l'Alsace" brand.
Supermarkets have taken high consumer expectations on board – and the commercial potential of it all! Leclerc created the "Nos régions ont du talent" range, Super U introduced "Les produits de vos régions" and Carrefour has found "Reflets de France" very successful.
The challenge of market positioning and local product innovation
The locavore movement is a genuine opportunity for SMEs and VSEs. It helps them come out of the shadows and promote their products and expertise, rising above the former dominance of the supermarkets.
And the agribusiness sector faces a number of new challenges: creating products with local ingredients, looking to local suppliers for raw materials and packaging design, and coming up with innovative products that are also seasonal and local are just a few of the hurdles they will need to overcome.