Texture is one of the core components of a food product's organoleptic qualities. Today's agri-food manufacturers know all too well that texture can also serve as a springboard for innovation and a key differentiator in terms of marketing. Today more than ever before, texture must be synonymous with pleasure and offer consumers a pleasant, and potentially even surprising, experience. In this interview, Laurent Gasnier, Armor Protéines' Marketing Director, explains how texture impacts on a consumer's perception of a product, and the upcoming trends manufacturers need to be aware of.
Laurent Gasnier, how does texture serve as a springboard for innovation and a key differentiator in terms of marketing?
Today, texture allows agri-food manufacturers to innovate as well as surprise and satisfy consumers. Texture is also part of a product's identity. It lends a product its originality and helps the manufacturer stand out from the crowd.
Texture is crucial when it comes to substitute products, such as low-fat butter or margarine. The consumers who buy these products are looking for the same texture as softened butter, a product that is known and loved for its spreadability and texture on the palate. Substitute products needs to provide the same sensations and the same sense of pleasure.
Texture is a way for companies to stand out from the crowd in a competitive market. And texture is absolutely part of a product's marketing mix! I'd even go as far as to say that texture can become a manufacturer's trademark signature. Just look at the highly competitive herb-flavoured cream cheese sector. Advertising materials highlight the creamy texture and the flavoursome taste. When these products are blind-tasted, most consumers who buy them are regularly capable of differentiating the products on texture alone. This means texture is absolutely crucial to standing out.
What's more, texture helps with product segmentation. This is definitely the case with the double cream, single cream and liquid cream sector. On supermarket shelves, the offer is segmented by texture and laid out in categories structured around the customer journey, moving from left to right, or vice versa. This same logic is applied across many food aisles, which illustrates just how important texture is in product development.
Finally, textures are changing, and are now a real springboard for innovation, as you say! New technologies are allowing us to produce some unique effects, such as dual textures that combine melt-in-your-mouth creaminess with excellent crunch. Similarly, adding fizzy or crisp, crunchy effects to some cakes, for example, creates sound effects when they eaten. Mixing textures is also a trend in the dairy industry, where you can find creamy desserts paired with a fruity coulis, layered under a rich cream and covered in mousse and crunchy bits. Other texture-related innovations include a process that involves encapsulating flavouring molecules that are released when chewed. These innovative textures provide consumers with unprecedented experiences.


As Armor Protéines' Marketing Director, do you think texture impacts on how consumers perceive a product?
Perception of texture can whet a consumer's appetite as well as piquing their curiosity and inspiring them to buy... And come back for more! I think texture is crucial in building loyalty among buyers. Do you know why? Because the product needs to deliver sensations that the consumer will want to experience again. Texture affects all the senses and in particular sound, touch and sight. The sound of tearing away a crust, the fizz of a fizzy drink, seeing a chicken turn gold in the oven. Texture can get your mouth watering before you've even sat down to eat!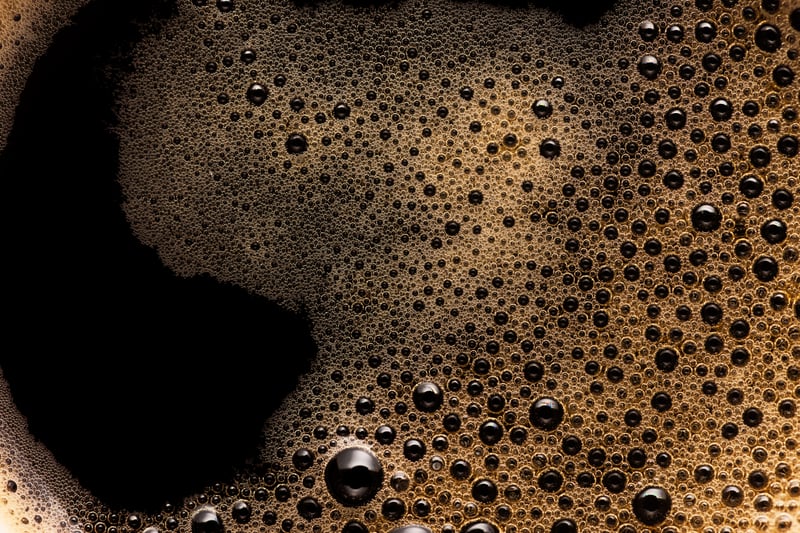 There are trends in terms of flavour: do you think there are trends in terms of texture, too?
Absolutely! Consumers are always on the lookout for new things and new sensations. Texture is the structure underpinning a product. This means we can be continuously innovating from this starting point, creating new textures as we go. In Europe, there's definitely a strong drive to try out new textures, according to Mintel (GNPD).
Raising this idea of texture in food instantly stimulates the senses. We all have very different personal experiences of this, and our relationship to texture is one of the very first senses a child develops. Sensitivity to texture also varies by culture, with preferences differing from country to country. The French language has around 220 different words to describe texture, while Japan has double this number. Japanese consumers love lots of paste-like, mushy textures (sweet potato, red bean paste) and jelly-like substances created using agar-agar. To conclude, I'd say that now more than ever before, texture needs to be examined not just from a technological perspective, but also considered as a powerful marketing tool. Consumers are looking for food experiences that stimulate all of their senses. Which is why at Armor Protéines, we're working tirelessly to offer nutritional, functional ingredients with texturising properties for our agri-food clients.