Texture is one of the core components of a food product's organoleptic qualities. Texture is a trademark sensory feature of any product, easily recognisable by the consumer and a driver for innovation. Because of this, agri-food manufacturers need to take the utmost care in developing their formulas, choosing their ingredients and working with technologies that impact on a product's texture. In this article, we look at the different types of texture out there and investigate how texture can be monitored and measured.
What defines texture?
A food product's texture is one of the many sensory and organoleptic properties responsible for creating a sensation on the palate. According to American food expert and scientist Alina Surmacka Szczesniak, "texture is the variable and functional manifestation of food's structural, mechanical and surface properties, detectable by sight, sound, touch and kinaesthetic perceptions". A food product's texture consequently depends on surface characteristics, such as a golden crust, or mousse-like addition. It also depends on its mechanical properties, meaning how the product is altered as a result of chewing, saliva and loosening with the tongue. The touch receptors that are found in the jaw, for example, allow individuals to feel sensations linked to whether a food item is sticky, crumbly, or fizzy. This means a food product's texture is defined by its mouthfeel, but will also be detectable via mechanical receptors, touch receptors and potentially even visual and auditive receptors, too.
Texture is also determined by the combination of base ingredients used in a recipe, by the technology and manufacturing process and by texturizing additives.
Technology and manufacturing processes are the key factors in creating texture. Extrusion cooking, for example, is a food processing method used to create crunch, as seen in breakfast cereals, confectionary, biscuits and snacks. It can also be used to make melted cheese or surimi, and fibre solubilisation such as pectins and hemicellulose. Granulation technology, meanwhile, turns raw ingredients into powder. Soaking helps soften and tenderise ingredients that are too hard. Another good example is how crucial the manufacturing process is in creating high-quality ice cream. Overrun technology results in the creamy texture found in frozen desserts, by injecting gas bubbles into the cream. Yet flavour and texture can also be impacted if too many gas bubbles are added. As you can see,
manufacturing processes and technology are crucial in determining the quality of a food product's texture.
Additives such as polyphosphates (E452) are often used in cured meats to retain moisture and ensure better hold. Lecithins (E322) are used to homogenise texture in products that contain fat and water, by enhancing emulsion.
Texturizing ingredients allow manufacturers to modify a product's texture. The agri-food industry also draws on polysaccharides such as carob (E410), guar gum (E412) and xanthan gum (E415), all of which are standard food thickeners.
Proteins are also used for their gelling, foaming, emulsifying and thickening properties. Depending on their origin, they have functional properties that are particularly useful, and are considered ingredients in their own right. What's more, they lend the end product added value on a nutritional level, which is beneficial for consumers.
A handful of useful definitions in terms of textures
Texture: In the agri-food industry, texture refers to all structural and rheological (viscosity and flow resistance) properties of a food product.
Organoleptic properties or qualities: All characteristics of a product perceived and assessed by consumers' or experts' senses upon analysing the item's look, texture, taste, smell and aromas. Organoleptic properties may be assessed during a sensory analysis session and formally translated into a sensory profile.
Rheology (from the Greek word rheo, "flow", and logos, "study") is the study of the deformation and flow of matter under applied conditions. (Definition according to Eugène Bingham)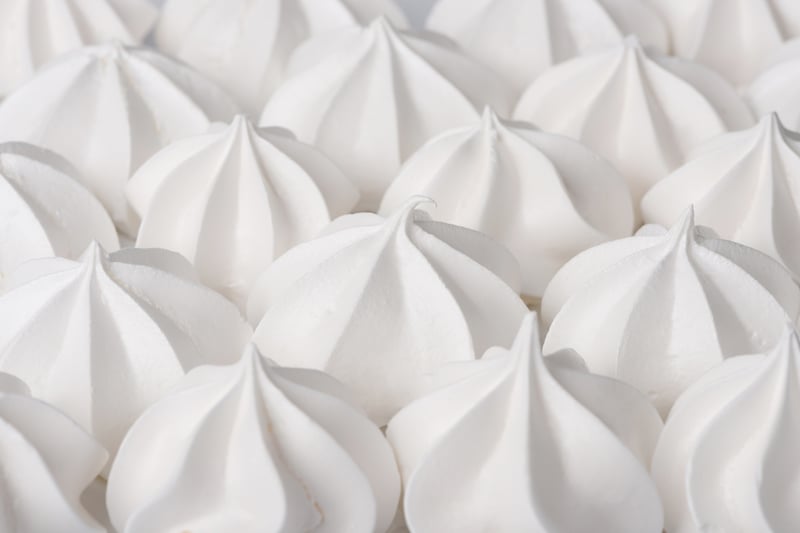 What are the different types of texture in agri-food?
Soft, smooth, rough, gritty, silky… The world of texture knows no bounds, and today's manufacturers are experimenting with all types of food forms and structures. Examples of texture-related characteristics include the tenderness of meat, the creaminess or firmness of cheese, the smoothness of chocolate, the stickiness of rice, or whether or not a biscuit is crunchy, crumby, hard or crisp.
Texture is a technology-driven characteristic that allows manufacturers to offer a palette of different products drawing on the same raw ingredient. By playing around with texture, different ways of enjoying milk can be created: liquid, thick (cream dessert), firm (cheese), frozen (ice cream), airy (mousse), gelled (flan). Tweaking textures allows manufacturers to develop bi-texture products, such as layered cream and mousse desserts or yoghurts with a creamy topping, to enhance consumer enjoyment. This approach draws on macromolecules that can thicken or gel a liquid by altering its rheological* responses. A gel can be heat-reversible or heat-resistant depending on its composition, and this facilitates product storage and use.
How exactly is texture measured?
There are different ways of measuring texture-related parameters, such as:
Basic methods that measure a food's viscosity, resistance, fragility and hardness.
Empirical methods based on the fundamental principles of deformation triggered by manufacturing processes and technologies: bend, break and compress.
Instrumental analyses can also be conducted to study a texture's stability during transport or in relationship to packing and packaging. Measuring instruments are used to evaluate texture. Viscometers (photo 1) help determine a product's fluidity (viscosity). Viscosity is important both in the product's final texture and in production constraints. Texturometers (photo 2) measure a product's hardness, elasticity, stickiness, chewability, adhesion and cohesion. These mechanical and rheological fundamental principles can be applied to better understand how these substances behave in their natural state, or after having been altered by manufacturing processes.
Sensory analyses can also be conducted to assess the extent to which consumers enjoy the texture and the product's other essential characteristics, such as taste and smell. Sensory analysis is a set of methods used to measure sensory perceptions (sight, sound, smell, taste, touch). Sensometry and sensory metrology are other terms that are sometimes used to describe this.
A springboard for product innovation, a differentiating marketing factor, a driver for consumer loyalty: agri-food manufacturers would do well not to leave texture to chance. By drawing on the many manufacturing processes and texturizing agents (such as functional proteins) available, companies are fully equipped to create the foods of tomorrow.